People Helping People
We received over 600 votes during our 2023 BEST IN CLASS Teacher Award Contest!
Thank you to everyone who voted for their favorite teacher during Teacher Appreciation Week!
Best in Class - Teacher Award
2023 Winners:
First Place:

Felipe Muncada (Tyler High School)

Second Place:

Cameron Hendrix (Owens Elementary)

Third Place:

Alex Todd (Whitehouse High School)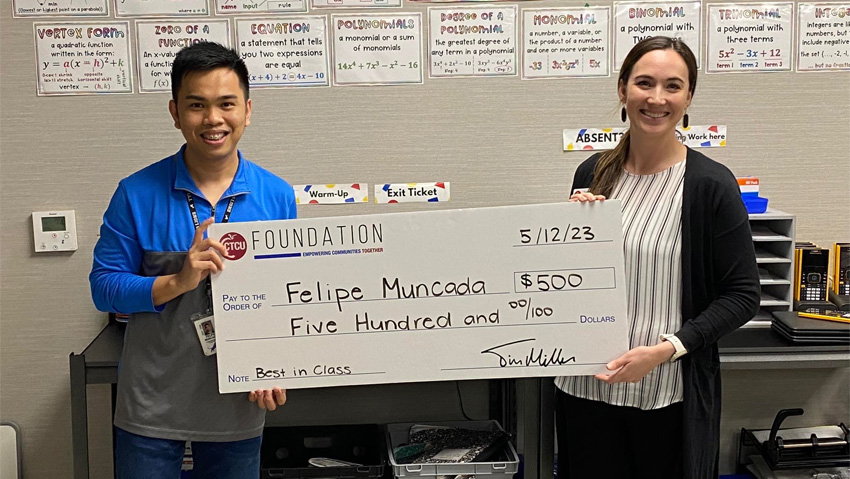 Felipe Muncada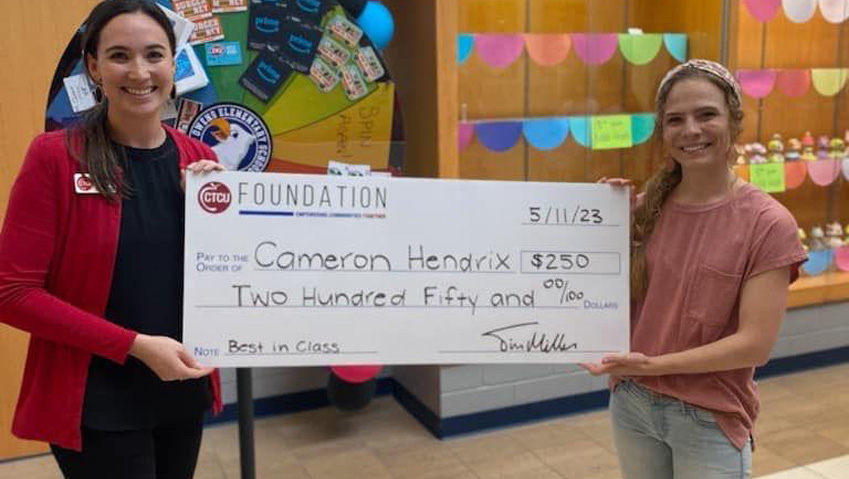 Cameron Hendrix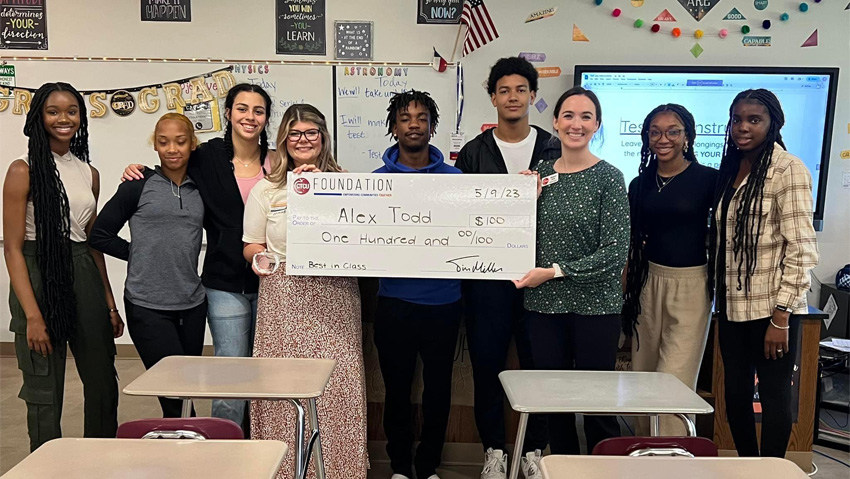 Alex Todd
Here are some of our favorite quotes about these three teachers and why they were nominated:
Felipe Muncada
"He never stops searching for what's best for us and never gives up on us. He deserves a best teacher award."

- Raymart M.

"He is always ready to listen and has a heart for everyone."

- Marlon V.

"Mr. Muncada continues to excel in the subject of Algebra. He is committed to taking each students needs for a successful outcome and he is concerned with students progress."

- Stuart C.

"Because he teaches in a way that everyone will understand, and he always have a smile on his face."

- Paige

"He's the only teacher I know who makes his students to love learning. I love how passionate he is when it comes to teaching. He makes learning fun. He's also the type of teacher who doesn't just wants his students to succeed academically but also in life."

- Alyssa M.
Cameron Hendrix
"Cameron always goes above and beyond for her students. Not only does she teach, but she finds ways to make it fun and engaging."

- Hannah E.

"She holds her students to top of her priorities. She believes in her students."

- James W.

"Mrs. Hendrix rocks!"

- Jp H.

"She is an amazing teacher. She is not only there to teach but to grow the students she has and inspire them to be who they want to be."

- Sarah W.

"Simply The BEST !!"

- Becky M.
Alex Todd
"Mrs Todd dedicates time to making sure that lessons are not only educational but fun for the students!"

- Mattie T.

"Because she teaches with a purpose and is very kind"

- Iven L.

"She's amazing and is such a great role model"

- Ashton T.

"She tries her best to teach to her best ability and sacrifice for every student"

- Jayron

"Mrs. Todd is kind and patient with her students. She works hard to ensure their success not only in her class, but across all academics and in preparation for college."

- William