CTCU
Member Perks
& Promotions
Take advantage of extra savings just for being a member! Here at CTCU, we want to provide our members with all the perks we can!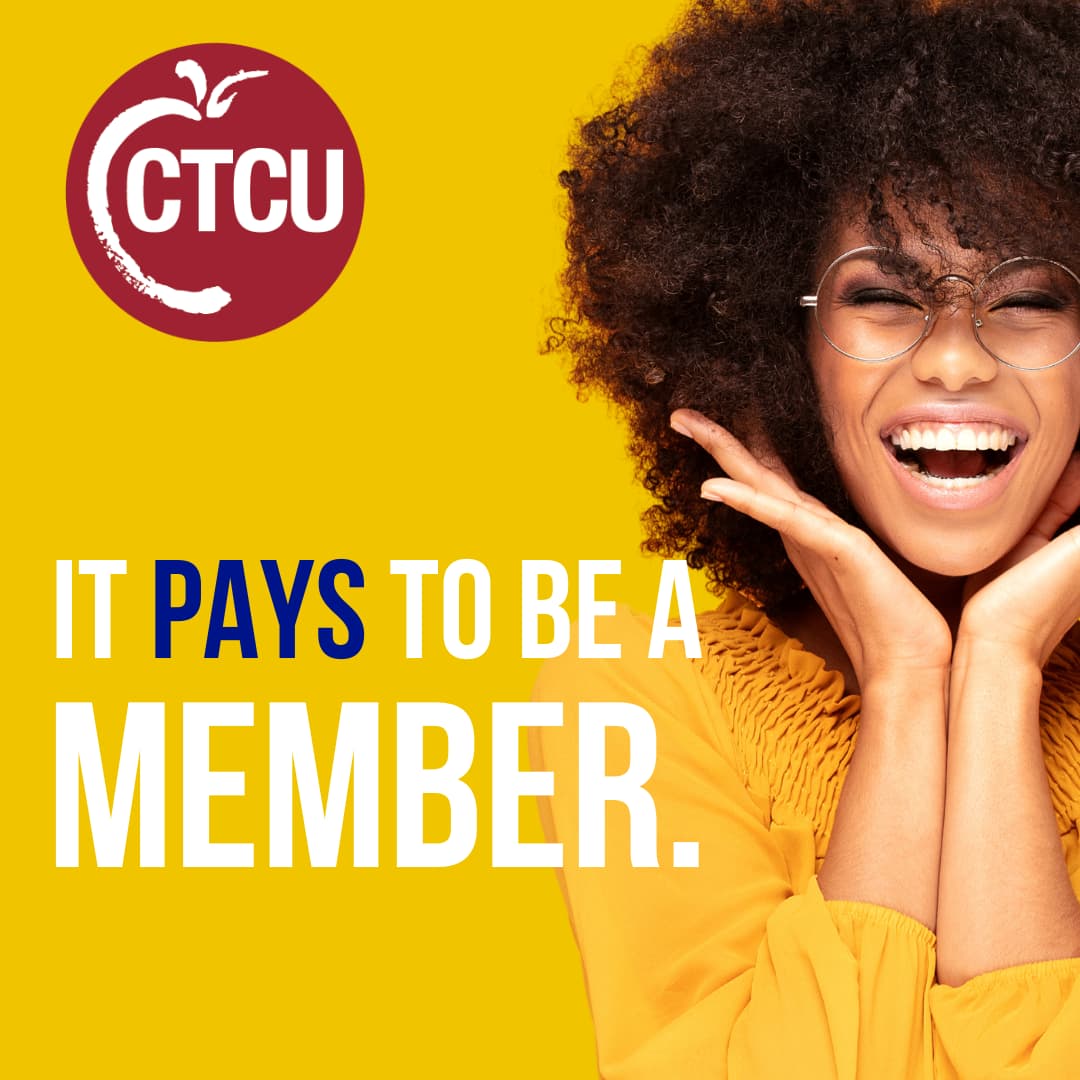 IT PAYS TO BE A MEMBER OF CTCU!
Open a checking account with direct deposit of $100 or more, sign up for eStatements, and enroll in online banking and EARN $100.*
Open a Youth Certificate and we will MATCH UP TO $50.**
**All non-members and current members who do not have a Youth Certificate are eligible for a $50 match when they open a CTCU Youth Certificate between 05/01/2023-06/30/2023. At the time of account opening, you must be under the age of 18. Match only applies for the initial deposit. If a deposit is not made within 30 days of opening the account, the member will not qualify for the match incentive. Youth Certificate minimum balance of $20. Maximum amount deposited is $10,000. Maximum balance is $10,000 plus compounded yield. The incentive will be deposited into your certificate within 30 days of meeting qualifications. Penalties apply when closing certificate early. Offer subject to change.
It pays to be a friend!
Refer your friends & family to CTCU and you could each earn some extra cash!


$50 Friend Referral. Earn $50 for yourself and $50 for the friend you refer! (18 years and older)
Friend Referral: Must be a new member. View Terms.
$10 Youth Referral. Earn $10 for yourself and $10 for the friend you refer! (under 18 years old)
Youth Referral: For new and existing members. View Terms.
Special offer for teachers!
Joining Cooperative Teachers Credit Union is easy, and earning some extra cash just got even easier for teachers and school staff! You could get up to $50* when you complete the following:
$50
Teachers can earn $50 when they join CTCU!
Open a CTCU Checking Account
Sign up for direct deposit of $100 or more
Enroll in online banking & sign up for eStatements
Ready to join CTCU and start earning some extra cash?
Follow these simple steps:
Click the Apply Now button.
Select "New Membership - Regular"
Enter your school district as the promo code once you reach the eligibility page.
Apply Now
*Only new members are eligible for the incentive. New member must meet the requirements within 45 days of becoming a member to earn their $50 bonus. Member will receive their bonus within 30 days of meeting qualification. Offer subject to change without notice. Federally insured by NCUA.